Colleges in Central Montana approve the very first five-team co-op | Highschool soccer
BOZEMAN – After months of uncertainty, five small schools in Central Montana approved an unprecedented cooperative for the upcoming football season.
Denton, Geyser, Stanford, Grass Range, and Winnett agreed to start the 6-man co-op this week, nearly three months after the Montana High School Association approved them.
The schools were on the verge of deciding not to cooperate, mainly due to disagreements over the JV soccer programs. These obstacles proved not to be too great, and the schools formed the first five-team cooperative in Montana history, according to MHSA executive director Mark Beckman. The partnership will last for a year. Matt Neumann, who has been coaching the DGS for five years, will also be the head coach of the new Koop.
"We are looking forward to it. There will no doubt be some big challenges, but we're grateful, "Denton Sporting Director Scott Sparks told 406mtsports.com on Tuesday. "Sometimes you have to get creative so that our children can play the great game of soccer."
The fact that 6-Man will play a co-op with five schools shows how low the enrollments and number of soccer players at each school will be this fall. According to Grass Range AD Verna Jessen, a total of about 10 boys from Denton, Geyser and Stanford plan to play soccer in the coming season. The number is a total of three for Grass Range and Winnett.
Low turnout is nothing new to Grass Range and Winnett. The lack of players led the co-op to cancel their 2019 football season. Grass Range-Winnett had 10 players in the roster last year and was able to play a 6-man season that was interrupted by COVID-19.
Grass Range Winnett players will compete against a West Yellowstone runner in the fourth quarter of a six-man quarterfinal game on November 3, 2018. Grass Range and Winnett will be part of a five-team co-op for the coming season.

JACKIE JENSEN, for 406mtsports.com

The Denton-Geyser Stanford co-op played last season, but none of the players were from Denton (two Denton students will be playing this year, according to Sparks).
The loss of seven players (four graduates, three did not want to play) forced Grass Range and Winnett to choose between another abandoned season or a cooperation with at least one other school. An abandoned season was basically a non-starter.
"When we didn't have football here, it changed the whole atmosphere at school, especially for homecoming week," said Jessen in April. "We didn't have the same excitement."
The two schools considered sending their three players to Roundup, but that would have meant no games in Grass Range (Winnett doesn't have a football stadium) and the people involved in the teams liked the idea of ​​their players in 11th – man soccer. They expect to set up their own Grass Range Winnett co-op in a couple of years, Jessen said, so they would prefer their current and aspiring players to stay in 6-man mode rather than adapting from 11-man.
Working with DGS, which won the state 6-man championship in 2015, allows Grass Range and Winnett to stay in 6-man mode and play a game in Grass Range.
Securing home games was especially important to Sparks, a former Denton football and basketball coach who now juggles his AD duties with the Lewistown boys' basketball coach.
"It was hard to go past this field and not see a football game," said Sparks last year. "The possibilities of these small towns to organize events are so great for every municipality that we wanted to give them this possibility."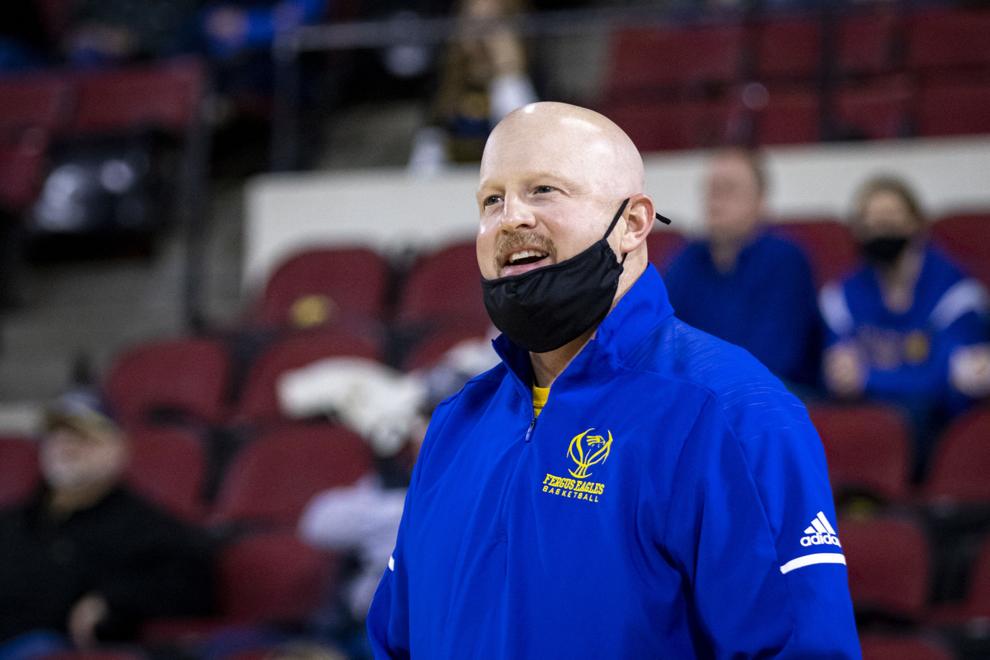 Lewistown Boys' basketball coach Scott Sparks, pictured at the First Interstate Arena in MetraPark on February 25 during the Eastern A Divisional tournament, is also Denton's athletic director.

MIKE CLARK, Billings Gazette

A cooperative with five teams would be logistically difficult, even if all schools were close together. Denton, Geyser, and Stanford are each at least 70 miles from Grass Range and Winnett, with the longest distance (Geyser to Winnett) being 114 miles (about a two-hour drive).
Travel was one of the main reasons the five schools did not immediately agree to form the cooperative. They will try to practice in a central location, probably Lewistown, to reduce travel time / budget for each school.
"Our kids in Denton will travel whether it's the 30 miles to Stanford or 35 miles to Lewistown or whatever," said Sparks.
Denton, Geyser, and Stanford have fewer JV players than Grass Range and Winnett, but Grass Range and Winnett didn't want to create a JV partnership with these other three mainly because of all the travel and the negative impact on academics (high "The Ability of Students Managing their time is a little better than with fifth and sixth grade kids, "Sparks said.)
Sparks and others at DGS were disappointed that the JV co-op didn't work out, but they decided these issues should not prevent the high school co-op from forming.
"We felt that whenever you can help a neighbor, you should explore your options," said Sparks. "If we can lay the foundation to keep football or basketball or whatever, I think it's important to try it out. … I hope it will be a success. "
DGS-Grass Range-Winnett could split up into two cooperatives for one season after this test. Sparks isn't sure if this will be the last time five schools join forces.
"Registrations have been going down, even here in Lewistown," said Sparks. "I think there will be more and more of this kind of thing that schools just have to get creative with if they want to keep having high school sports in their cities."